John Fleming 1951-2023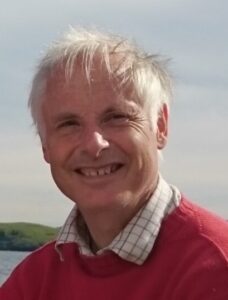 JOHN FLEMING
1951 – 2023
teacher   yachtsman   inventor   thinker
In celebration of John's full and varied life, his family invites his many friends to a Celebration Gathering to remember John and all that he meant to us.
Please join with us at The Tipi in the Dell of Abernethy, Nethy Bridge, Inverness-shire PH25 3DL  https://www.thedellofabernethy.co.uk/
on Wednesday 19th April, 2023  2.00pm to 4.00pm for good company, fond remembrances, food and live jazz
Dress – comfortable
If you are able to come, please help us with arrangements by sending an e-mail to John's sister Valery at valerydean@gmail.com in good time.
Thank you also for sharing this posting with any of John's friends that you know of.